Global - Shared Navigation
Global navigation across PLAYSTATION.COM
Stakeholders' intention for PlayStation owned web channels is to move towards a future where sites are not fragmented experiences but are instead united by a consistent and cohesive user experience, to optimize customer conversion and retention.
Global navigation need to evolve with the rest of the strategy for web.
EXAMPLES OF ISOLATED EXPERIENCES ON CURRENT PLAYSTATION WEB...
​​​​​​​
HOW WE BEGAN TO ALIGN THE DESIGN
1. ESTABLISH THE INFORMATION ARCHITECTURE
( Based on business requirements, analysis of existing user 
2. DESIGN A SUITABLE NAVIGATION MECHANIC
ANALYSIS OF CURRENT INFORMATION ARCHITECTURE
1. Current systems have no clear or consistent Primary, Secondary, Tertiary 
Started to look at what links might be defined as core to the PlayStation experience and what links are required to be available across journeys, but are lower in priority.
Next step was - agree on acceptable IA strategy and solution, based on business and user requirements.
NAVIGATION MECHANICS DESIGN WORKSHOP
Many options were discussed and documented. Solution needed to evolve, starting with what we have today, moving closer to ideal solution. Deciding and developi
ng a 
STEPS FOR COLLABORATION - DESIGN ONLY
MOTION - DESKTOP SEARCH (IXD)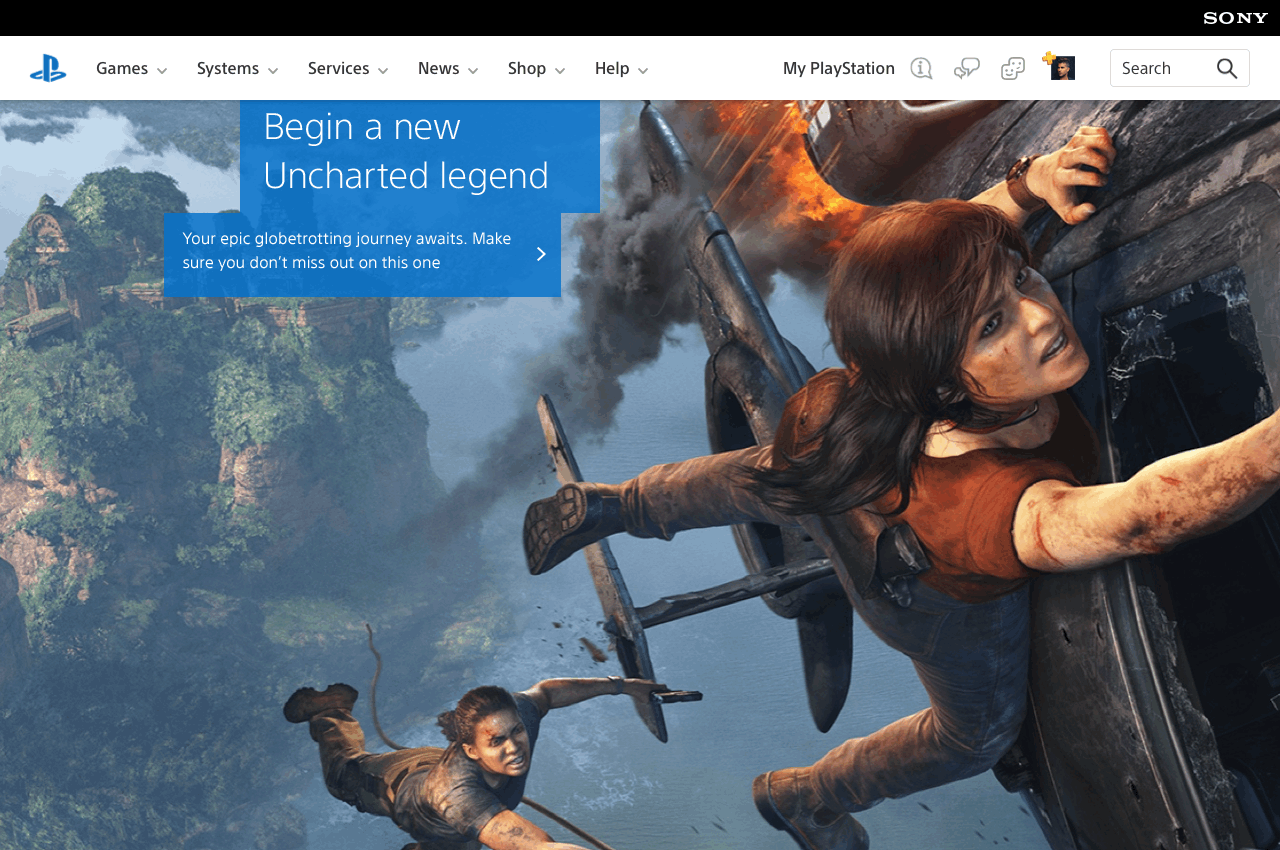 MOTION - DESKTOP NAVI OPEN (IXD)
MOTION - DESKTOP NAVI CLOSE (IXD)
Sony bar is always fixed to the top of the page. 
The Level 1 Navigation is sticky at the top of the page, except when context navigation is present.