early stage startup design
As a design specialist, I re-imagine their brand to help simplify their value to customers and drive long-term, sustainable growth, and leverage creative experience & expertise in UI/UX design for them.  Throughout the re-branding + redesign projects, awesome collaboration with dev team and product manager drove launching these desktop/mobile product together successfully.
​​​​​​​
Brand Positioning  •  User Research  •  ui/UX Design •  2018
After shipping this redesign product, Successfully revamp that resulted in Friendly yet Professional Vibe, Simple, Delightful, and Trustworthy UX.
​​​​​​​
Skiplagged is a pro-consumer travel product that aims to make it easier to experience the world.  Skiplagged exposes secrets of the industry by finding airfares not found anywhere else that can easily save consumers up to 80%.  Their flight are so cheap, United & Orbitz sued them for it.
1. Their Product's value wasn't apparent, so potential customers were bouncing
High rate of dropoff to their inconsistent content, layout, and unconventional design implementation
2. Need clarify their value proposition in order to spark growth
Since they're rookie in the travel industry, Need to over-communicate to educate customers along the way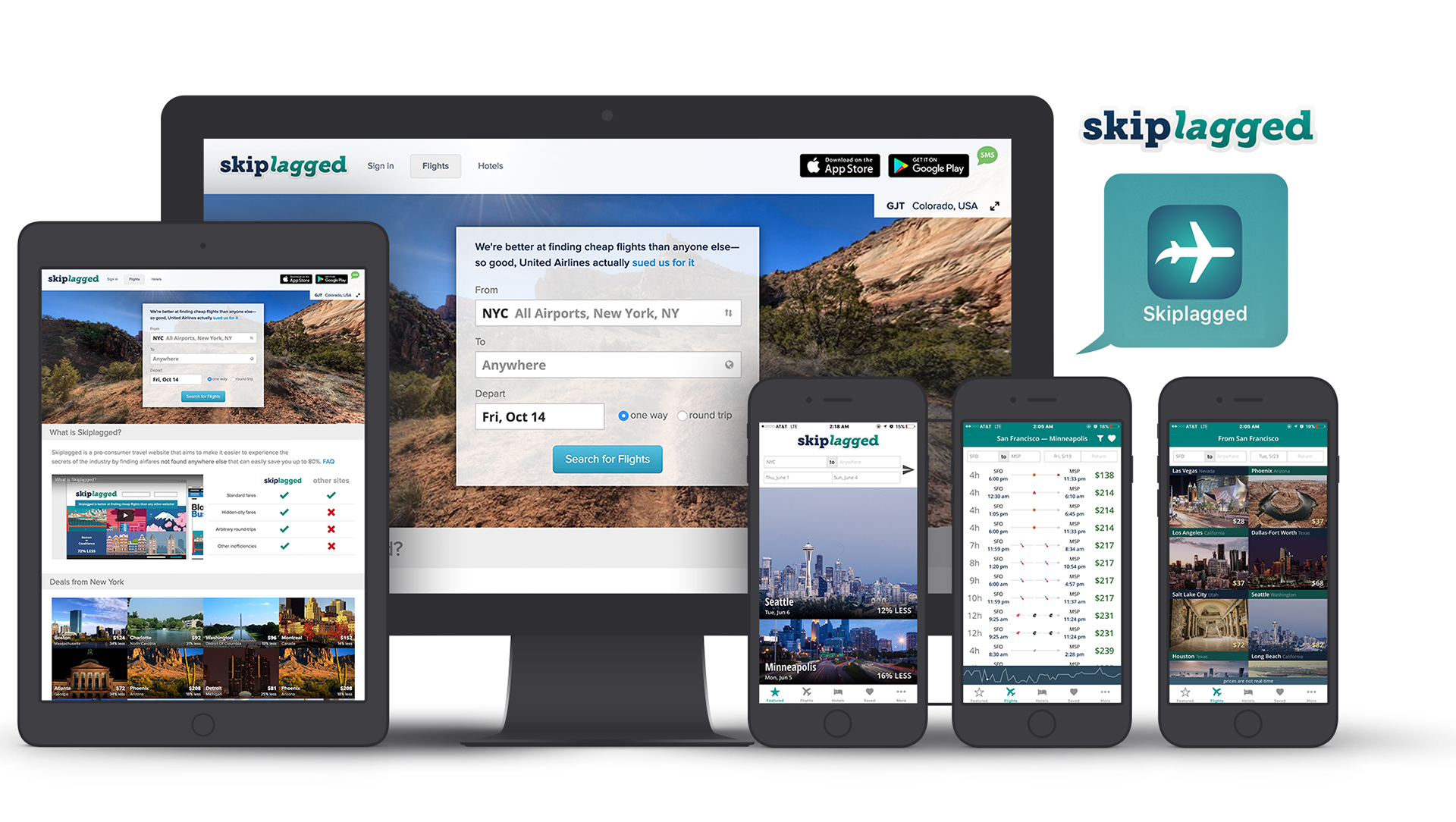 ​​​​​​​

How to identify what kind of travelers would get
the most value from the flight hacking deals

​​​​​​​​​​​​​​.
Differentiate their product before building.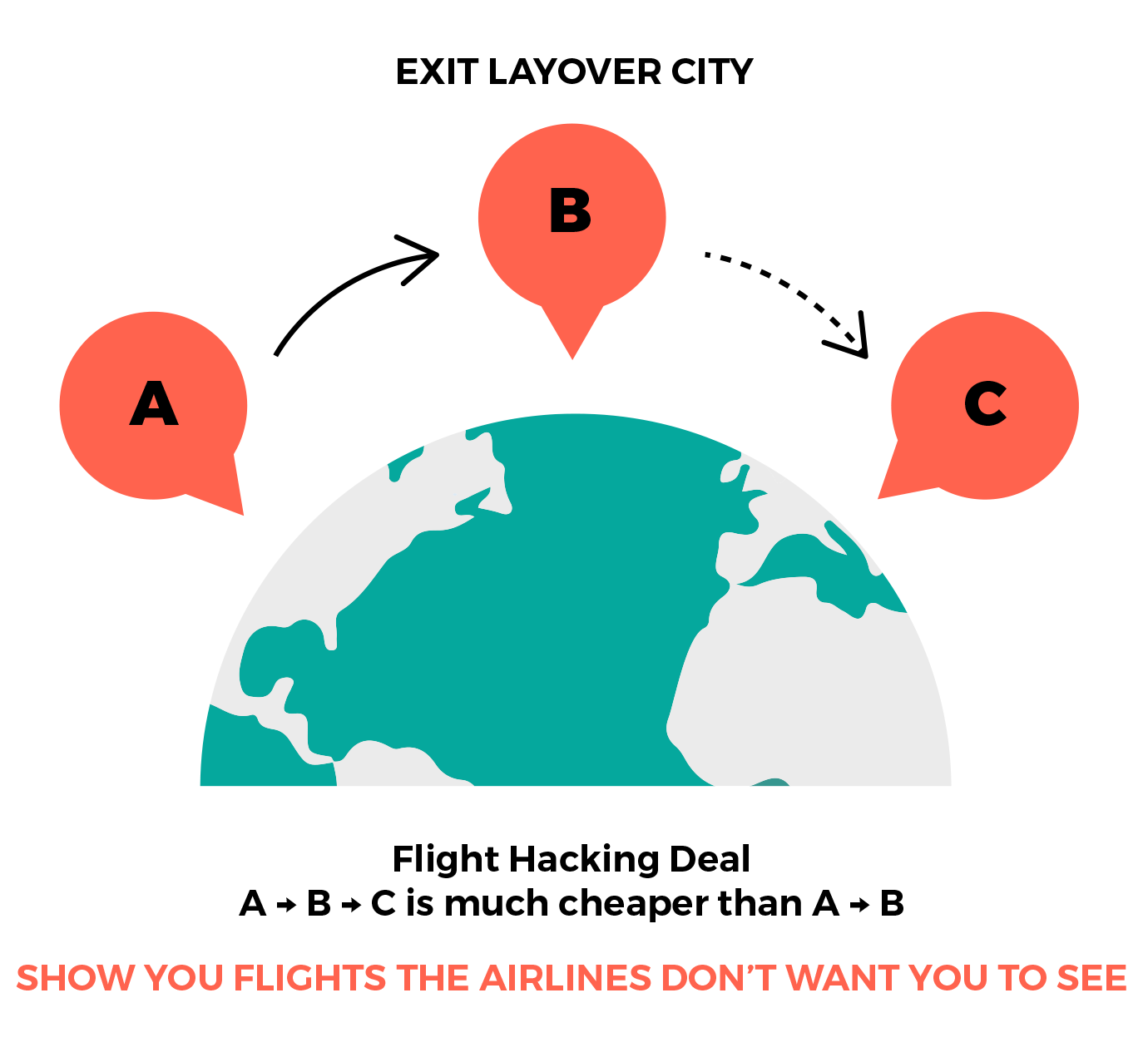 How to provide trustworthy design
How to highlight the unique differentiator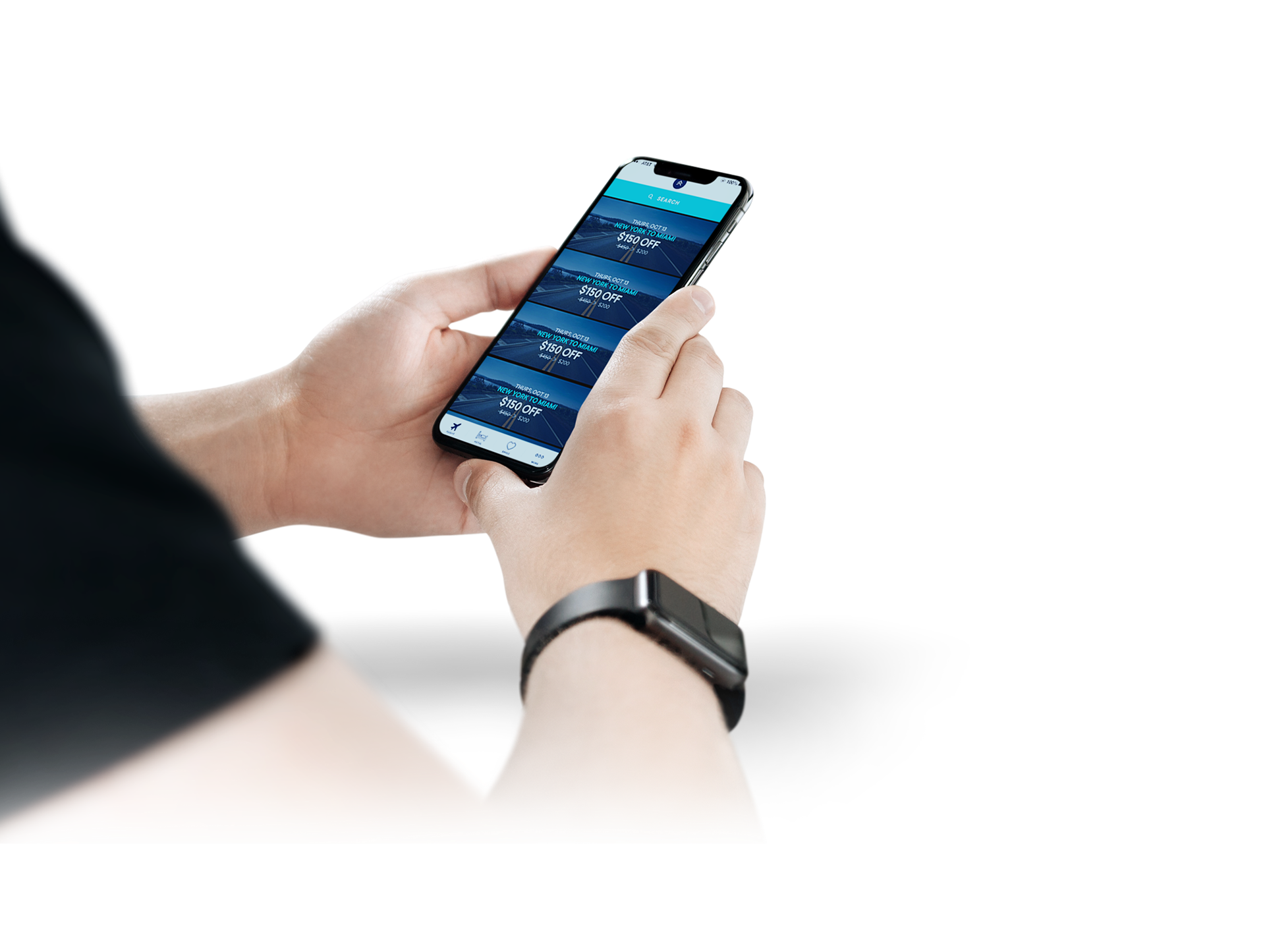 For deep-dive questions on traveling to investigate user behavior and feeling on booking travel in general.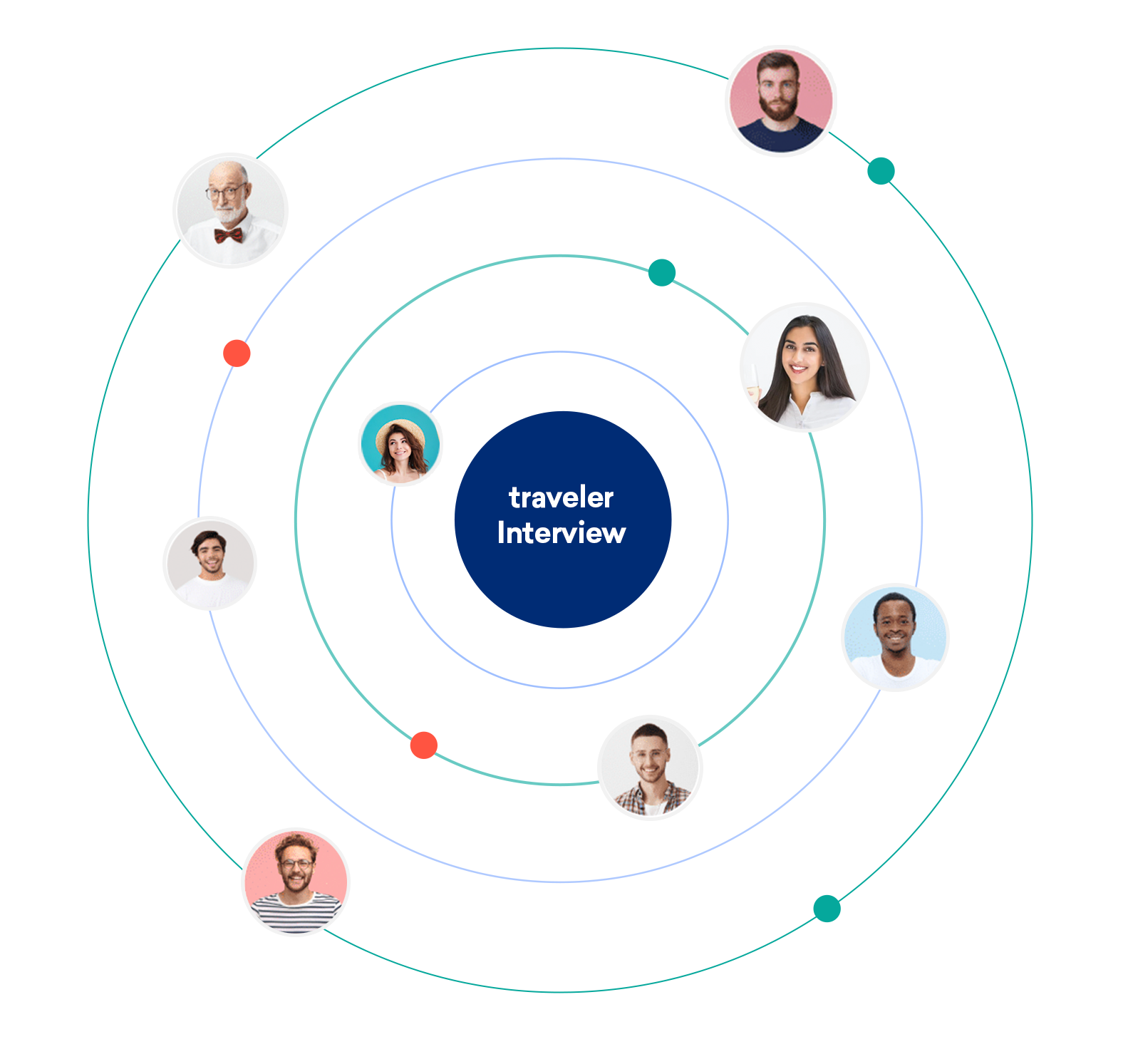 Recruited Two Different Groups
Learned from a diverse set of travelers to get a better sense 
for how they book their travel.

Different Trips Spark Different Behaviors
Developed personas based on research. 
Two types of traveler groups when it comes to browsing and booking.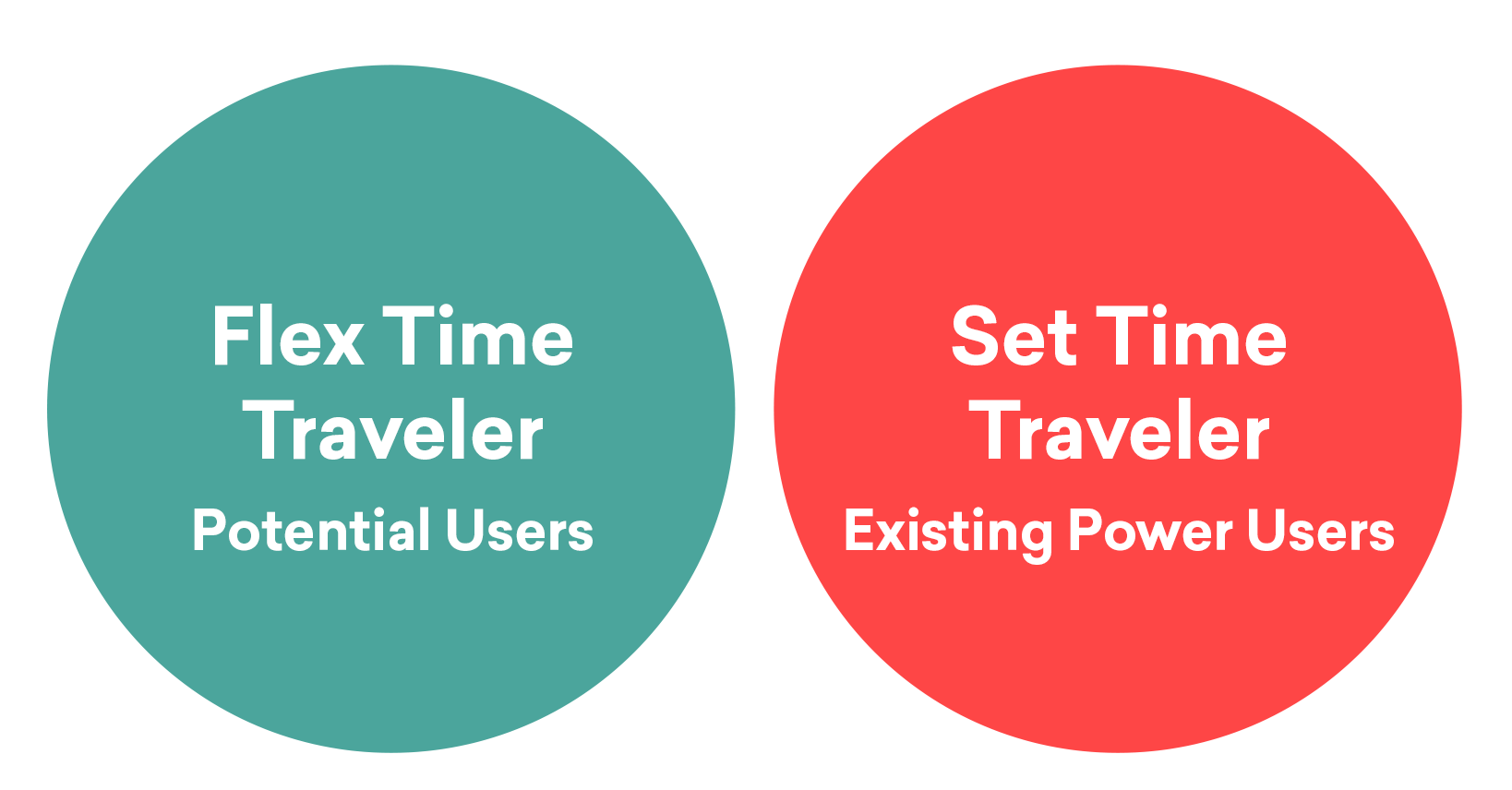 Where Can Skiplagged Provide The Most Value?
Skiplagged is in a great position to help travelers book flexible trips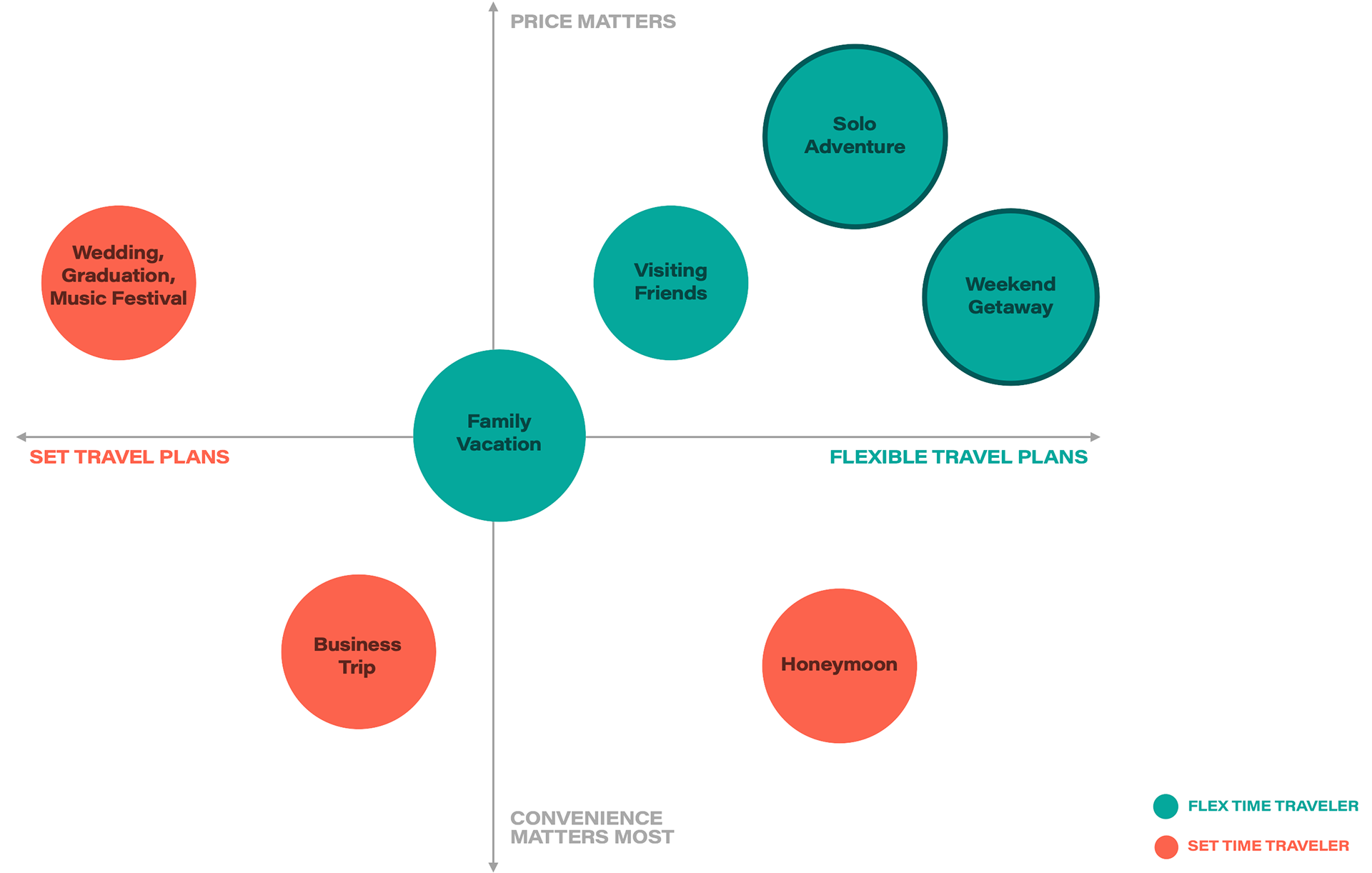 How People Feel About Booking Travel?
Users' pain points when they book travel in general

​​​​​​​

Great Position to help travelers book Flexible Trips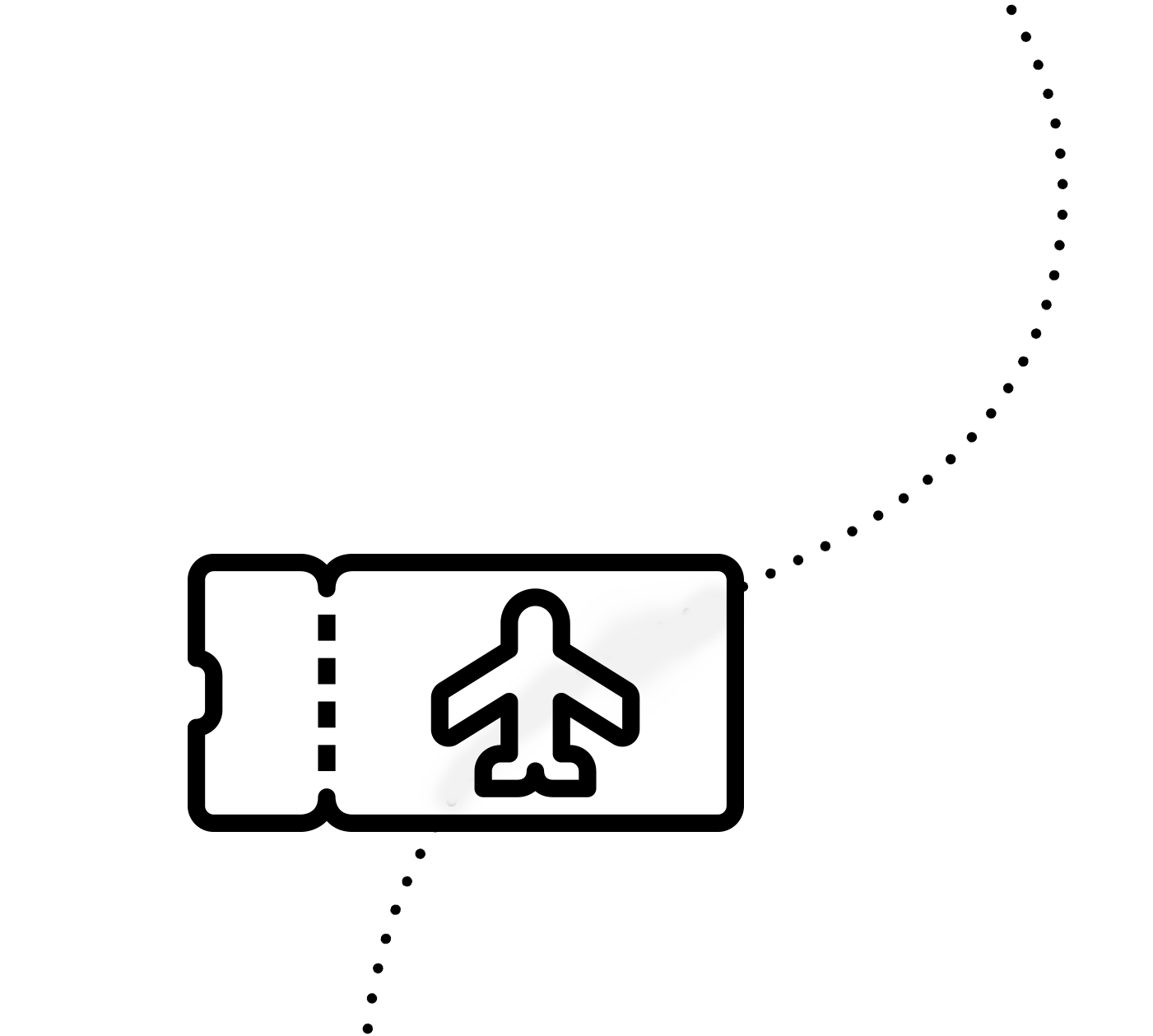 The Flight is only 1% of the journey!
You work hard for your money. Why spend it all in the sky?
In talking to a diverse set travelers, we learned flying is just a way to get there. They prefer to save their hard-earned money for their final destination rather checking baggage, getting a window seat or flying on a specific airline.
How Skiplagged provide the most value?
Emphasize benefits over features
From Save in the air to Experience more on the ground.
Ridiculous flight savings you can't find anywhere else!
For
anyone
who wants to experience more,
Skiplagged upgrades your trip
by saving you on the flight!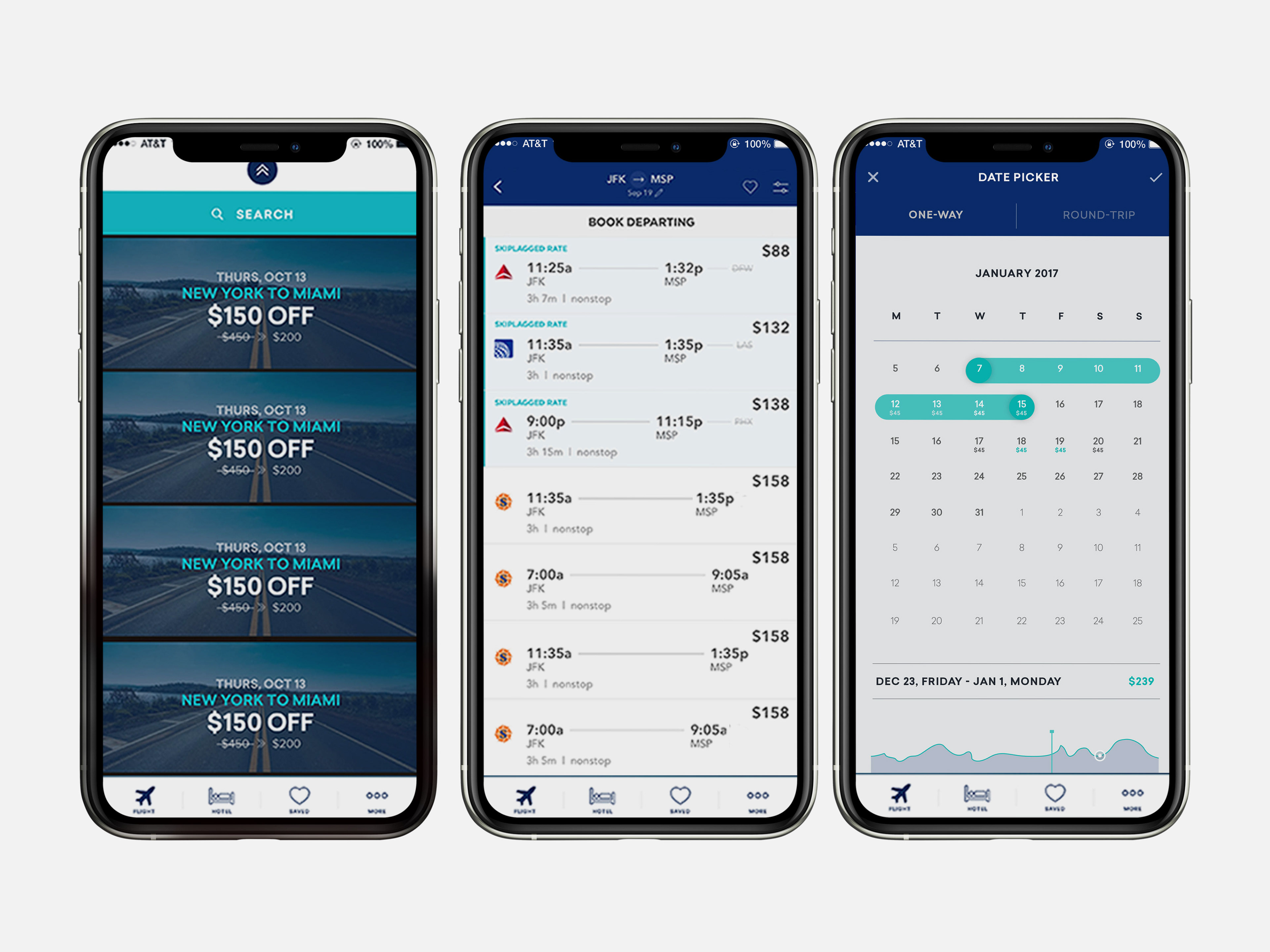 1. Identify the differentiator
2. Position the product to win the category
3. Use it as a north star to design the product
​​​​​​​
(details available upon request)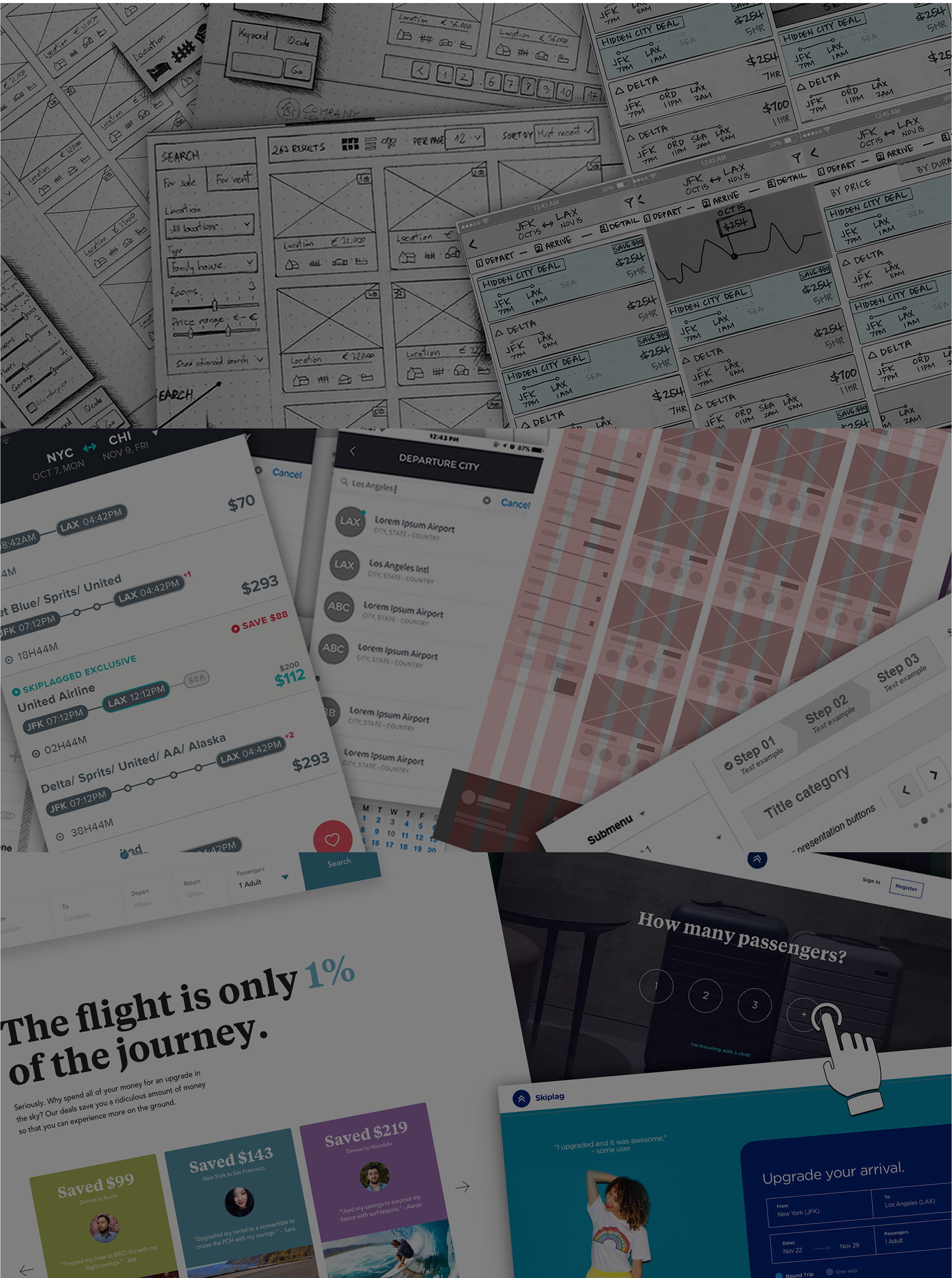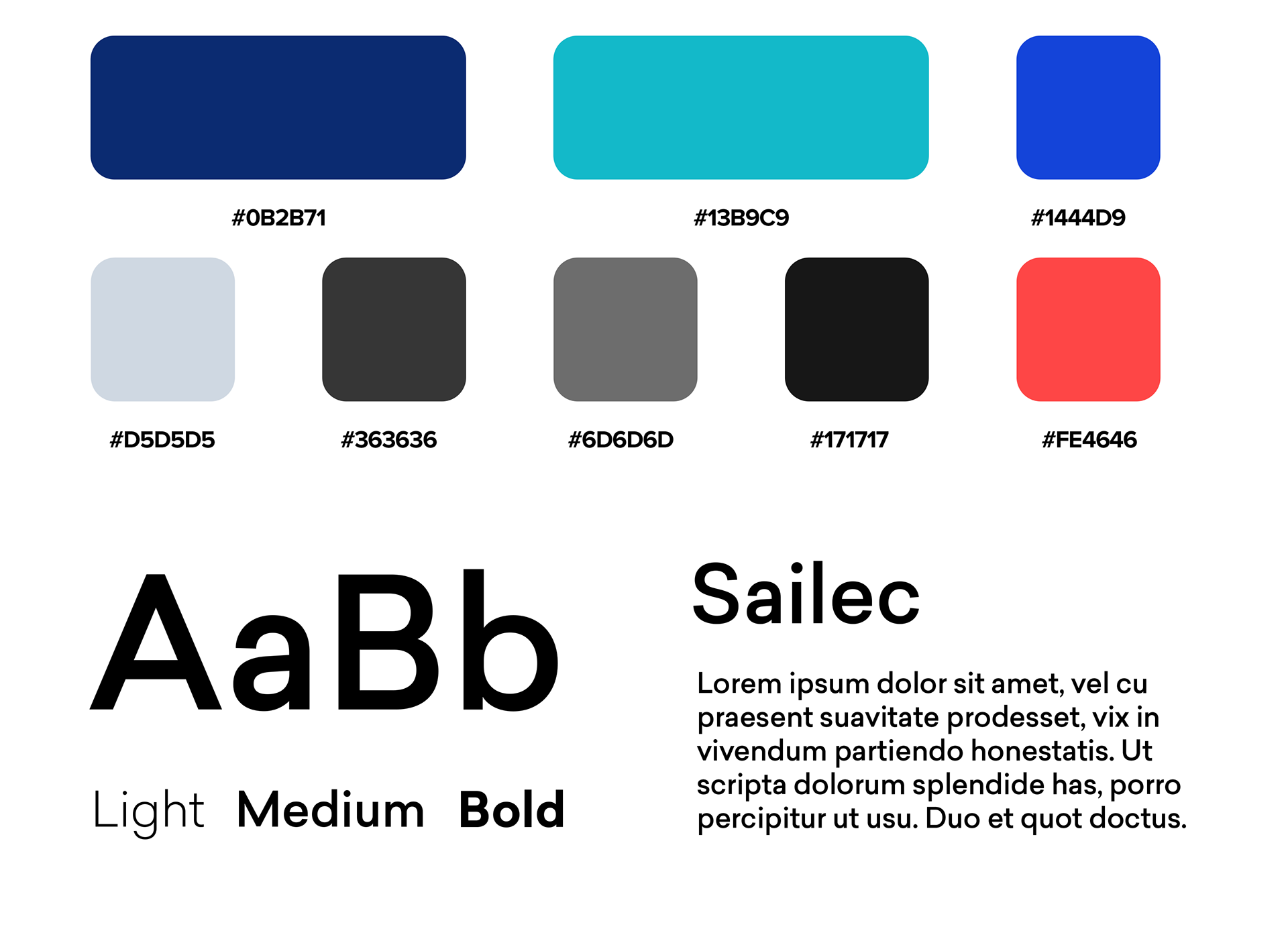 From Saving in the Air to Experience More On The Ground
Throughout building this product from brand repositioning, we reinforced this simple, yet powerful idea by visualizing these savings throughout user experience, by reminding travelers how much they saved on Skiplagged.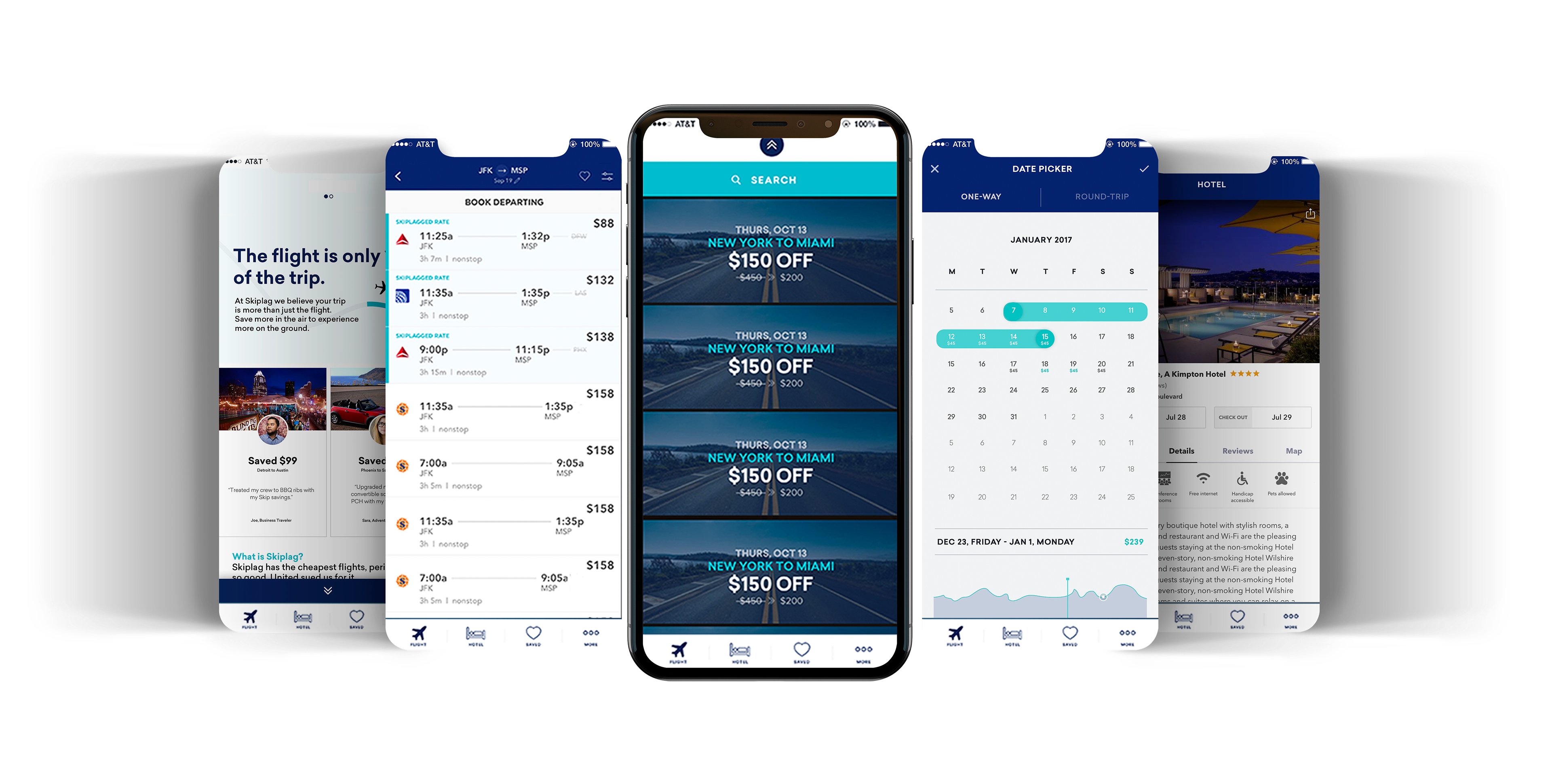 Early Stage Startup Design
Brand Positioning  •  User Research  •  ui/UX Design •  2018